Canyoning Level 2 - Gorges du Loup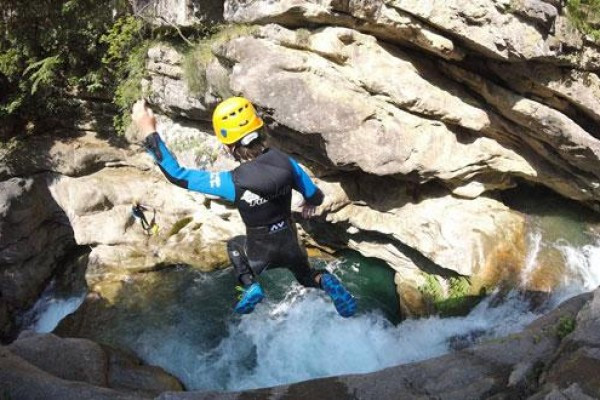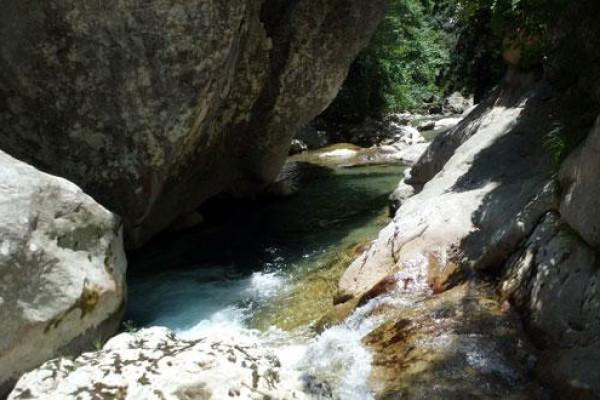 Embark on an aquatic hike in a preserved natural environment : the Gorges du Loup. This activity will delight young and old alike !
Accompanied by a certified monitor, let yourself be carried away by the adventure offered by this magical environment and explore this canyon with small jumps and slides !
Naturally preserved environment
Everything is possible and nothing is required
High-quality equipment
Offer directed at all audiences
Certified monitor
Included

Monitor
All the individual and collective equipment
All transfers at the river banks
Civil professional organisors and staffs' liability insurance

Not included

Possibility to rent sport shoes (5€ per child, 10€ per adult). Pay on site by check or cash only

Duration
2 Hours
Bring along

Swimming costume
Towel
Sport shoes
The return after the activity is done in a swimsuit (the wetsuit is too hot for the ascent)

Participants
8 participants per monitor
Categories
Canyoning, Extreme Sports
Languages
English, French
Opening hours
Requirements

All participants must be able to swim. 
From 8 years old

Important information

Pool or beach shoes are not suitable! Provide sneakers mandator !
The return after the activity is done in a swimsuit (the wetsuit is too hot for the ascent)
Venue
GPS coordinates: 43'43'09.76 "N.6"59'33.99 "E (If you are using the Waze app, type : "FunTrip")
Fun Trip
Chemin de la Confiserie
There is a small car park.
Bus 511 - Pont-du-Loup stop.
Offered by
FUN TRIP
06140 - Tourrettes-sur-Loup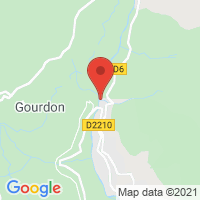 17 Reviews
Superbe découverte de l'activité
Superbe activité, le guide a très bien su mettre en confiance avec l'environnement. De plus, aucuns sauts n'est obligatoire, ce qui rend l'activité plus agréable.
Le paysage est magnifique tout au long de la balade.
by Ophélie Buret on 09/16/2020
Dépaysant
Très bonne activité, ludique, sportive ! Fait en famille avec deux ados et un enfant. Attention toutefois à bien préciser à l'animateur votre niveau de difficulté pour ne pas qu'il file devant ! Etre en bonne forme sportive quand même !
on le refera !
by Famille R on 08/17/2020
Leuk, avontuurlijk
mooie omgeving, goede begeleiding. Niveau 2 voor wie niet bang is heeft de kans om van grote hoogte te springen in het water. (voor wie toch wat bang is hoeft niet te springen). Zekere conditie is wel vereist want tempo is stevig.

Tip : camera/foto van de deelnemers zou leuk aandenken zijn.
by Annita on 08/03/2020
More offers from this partner